So lets say you manually updated to 1.13 Clicking stop leaves you with a kill button, clicking kill just restarts the server. "Restart on severe errors" is set to no, yet it still restarts. Typing stop in the McMyAdmin Personal v2.7.0.2 window with the blue background just restarts your server. At this point you may be getting frustrated, so you decide to come to the forums to look for a solution.
First, click stop on the status page so that you see the KILL button, then type "/stop" (without quotes) in the server console tab located at http://localhost:8080/#tabconsole (replace "localhost" with your server address if hosted remotely). Make sure you press enter after typing /stop.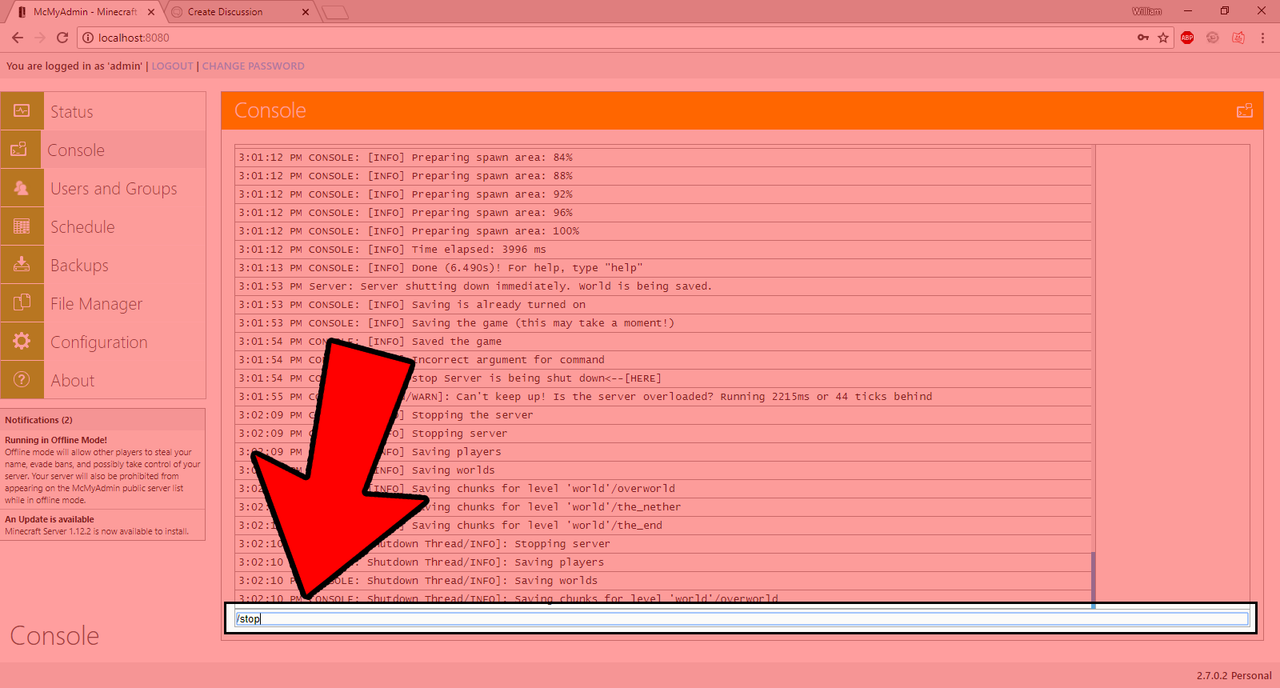 This will also restore the "START SERVER" button on the status tab as well
The situation that inspired me to make this post was I was unable to restore a backup and was trying a number of things that just did not work, so I figured I might as well just see if it will auto restart if the server itself does a clean exit.